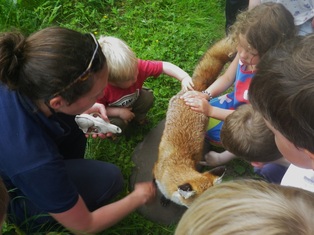 What we are about?

We create opportunities for parents and children to have fun together in the Great Outdoors!

Dunbar has a wonderfully rich variety of outdoor spaces to discover and explore. From beaches to cliffs, woodlands, parks, farms and hills - we are blessed with pretty much everything that we need, right here on our doorstep.

That said, sometimes we need a push to remind us to take it outside and do some running around. We often talk about our own childhoods - running wild, climbing trees and coming home with skinned knees and mud on our faces. Let's make sure that we give our kids, and ourselves, the chance to enjoy that fresh air and nature again.

Who is it for and how much?

At the moment, children who are of a pre-school age and their parents. This may change in the future but the sessions will be on Mondays and Wednesdays. We are asking £4 per child, per session - carers are free but there's a donation tin for the refreshments. This money is to pay for essential equipment and to cover weekly running costs, mainly biscuits. On your second visit, we will ask you to register* your family for the year - this is a fee of £10 but all of it goes towards the maintenance of the woodland for the whole community.

*The registration process is not yet complete - we will let you know when it is ready!

---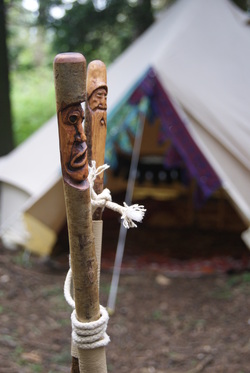 How to find us...
We are in the woods - Lochend Woods in Dunbar. Find the roundabout on Spott Road that sits between Asda and the Garden Centre and turn into Kellie Road, heading away from Asda. Middlemas road will appear within a minute, on your Left hand side. On that corner there is a marker stone and information board, behind them is a path into the woods... We are 50 yards down that path.

For those coming from Hallhill - turn up Kellie Road and look out for Middlemas Road and the sign.

The meeting point is called The Gathering Place and it has a cob Pizza Oven to one side.

Here's a handy map:
---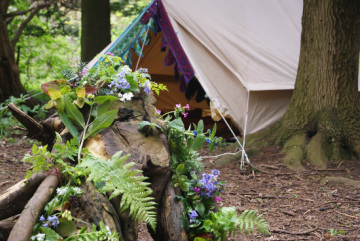 How can I get involved?
Are you interested in working with children and parents in the outdoors?
We will be giving volunteers the chance to develop skills in delivering simple sessions like the ones listed above.
No previous experience is required, just bring your enthusiasm and passion for the Outdoors!
Send us an
email
if you'd like to know more.
Find us on FaceBook @
www.facebook.com/DunbarMuddyBuddies
---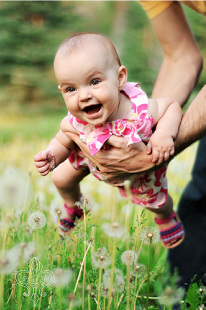 If you, or anyone you know, would like to get involved as a volunteer -
please let us know at
dunbarmuddybuddies@gmail.com
Every Monday -
10:30 - 14:00
Joining Instructions and advice can be found in this
PDF file
(Basically: bring a mug, lunch and a change of clothes).
---
---
---
---
June 29th - Marshmallows, butterflies, welly boots and mud pies...
June 22nd - Marshmallow Toasting
Monday 15th June - Jurassic World - The Muddy Buddies version!
Fairy Crowns and Songs about Frogs...